AAC Block Jointing Mortar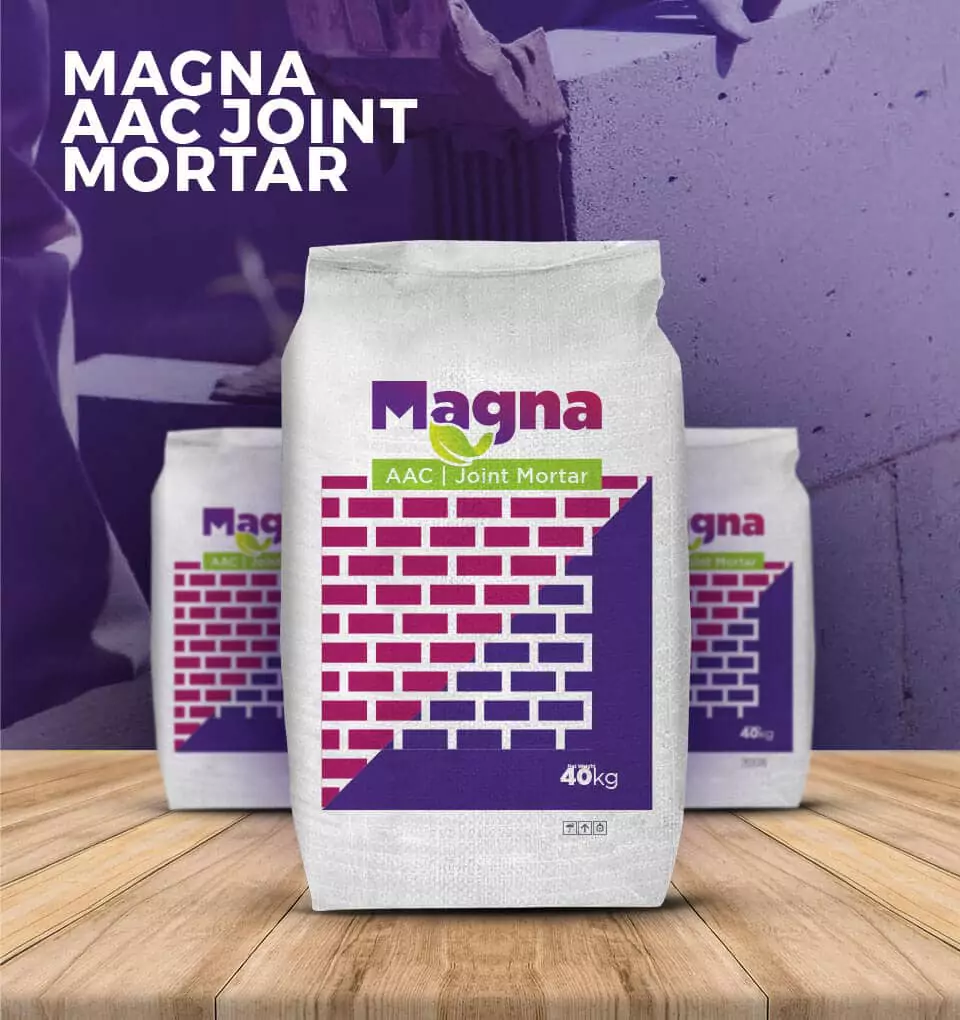 AAC Block Jointing Mortar
We are one of the leading AAC Blocks Joint Mortar Manufacturers in the construction industry. Magna manufactures AAC Block Jointing Mortar of high quality at the best market price. The mortar is highly efficient and delivers greater functions in reducing the bonding materials by up to 70%. The mortar joint is exclusively manufactured for jointing the aac blocks. It is suitable for creating the bonding between building materials of different bricks.
As one of the most renowned AAC Block Jointing Mortar Manufacturers, the mortar from Magna is manufactured with weather and water-resistant raw materials. Thereby increasing the shelf-life of the building. AAC block jointing mortar is manufactured for ready mix joining of the bricks. Hence, faster construction is enabled, and the project is completed within the calculated time.
The mortar mix is a weather barrier that protects the building from water percolation. The joint mortar from Magna, the AAC Block Joint Mortar Manufacturer, develops stronger bonds between the bricks quickly. The construction time is significantly reduced as the binding material does not require curing. As the mortar comes with the ready mix, the time involved in blending and mixing the right proportion is avoided.
Also, the wastage of resources involved due to the miscalculated mix proportion is significantly reduced as the right proportion of mortar is pre-prepared and mixed. Magna Green, one of the best AAC Block Joint Mortar Manufacturers, manufacture jointing mortar to provide greater adhesive properties and is suitable for carrying out different types of brick joints.